Mental Wellness
by Jackie Roby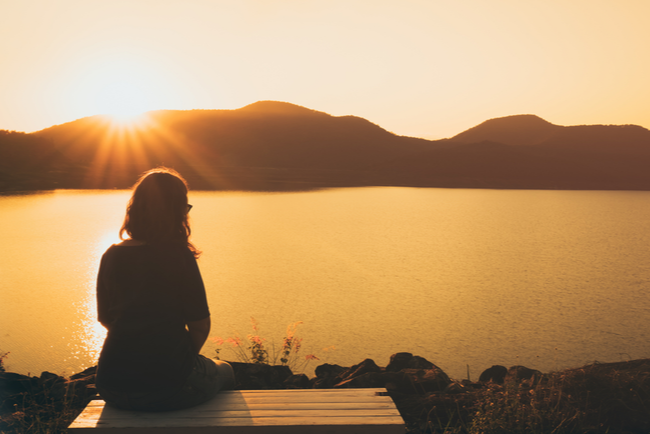 Do you know the difference between mental health & mental wellness? And why should you care? The Global Wellness Institute found that the 2019 mental wellness industry is a $120.8 billion market. When we look more closely, we see that $86 billion came from modalities that are available through travel. Here lies an opportunity for travel advisors.
Mental health is defined in clinical terms and is diagnosed. It's officially treated with therapy and (in some cases) medication. We tend to see our experiences with mental health as highs and lows. In contrast and complement, mental wellness works on a scale of flourishing and languishing. This internal resource helps us "think, feel, connect, and function". While 85% of people in the world do not have a diagnosed mental illness, only 20% are flourishing. How can you help your clients flourish?
GWI defines the mental wellness pathways as:
Activity & Creation
Growth & Nourishment
Rest & Rejuvenation
Connection & Meaning
With the proper itinerary from an expert travel advisor, these pathways can be met with wellness travel. For example, an adventure to Mohonk Mountain House in Hudson Valley, NY is a great road trip for clients in the Northeast whether solo, couples, friends, or family travel. To stay active, guests can enjoy hiking, yoga, ice skating, and scavenger hunts (for the little ones) to name a few of the many options available. Mohonk offers an array of gluten-free, vegetarian, and healthy choices to properly nourish. Immediately, traveling and staying somewhere with good service allows space to rest. Being in a new setting outside of the typical day-to-day is a reset. Add a Ginger Rejuvenator treatment at the spa to soothe the muscles and ground the mind. Or consider Mindfulness in Minutes to expand. A simple tip from their trusted travel advisor to schedule in downtime to read, write, and reflect can support their deep connection. All boxes have been ticked.
Outside of wellness resorts and immersions, it may take more creativity to achieve these goals. However, it can be done with the proper intention and guidance. To assist with curating the ideal itinerary, consider GWI's pillars of mental wellness solutions.
Self-Improvement
Meditation & Mindfulness
Brain-Boosting Nutraceuticals, & Botanicals
Senses, Space, & Sleep
Looking at these pillars, which can you use to support your clients' mental wellness? Think of five clients, choose a pillar, and think of three recommendations for a happy mind, body, and soul. These ideas inspire and can give clients the boost they need to book. After all, travel can heal.
Source: https://globalwellnessinstitute.org/press-room/press-releases/gwi-finds-mental-wellness-is-a-121-billion-market/
Contributor:
Jackie Roby is Chief Excellence Officer at Inspired Journey Consulting, a Boston-based business dedicated to wellness, healing, and transformational tourism. She is a sales strategist & social media amplifier for wellness travel businesses. Jackie is a Diversity Equity Inclusion advocate with over 19 years of experience in travel and hospitality sales. IJC's vision is to create a world where marginalized people feel empowered to be their authentic selves, where traveling is a tool for inclusion, to enhance the cultural wellness in the travel industry, and grow emotional intelligence, healing, & self-care for a kinder humanity.
Find out more about Jackie Roby here: https://inspiredjourneyconsulting.com/travelcanheal/