Building a Touchless Itinerary
by Jackie Roby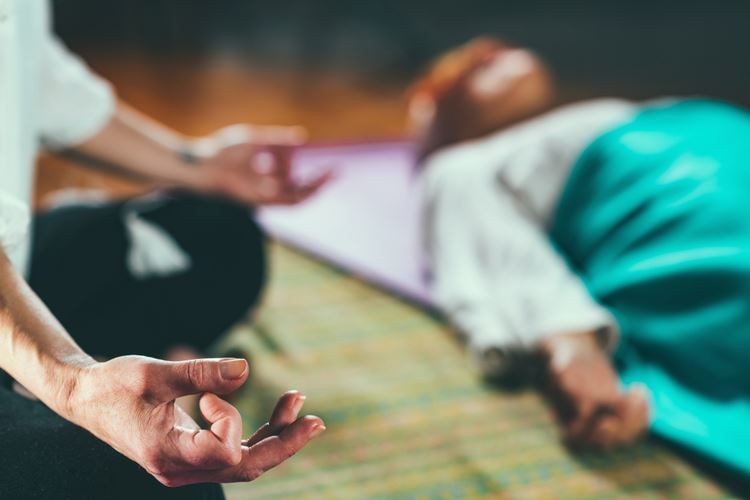 Being sensitive to our client's needs has always been important. This year those definitions keep changing and with it a myriad of emotions. It is possible to be considerate and caring while still discussing travel. For those clients in need of pampering and concerned about human contact, a touchless itinerary is a fantastic option.
While the term "touchless treatments" has become more prevalent in 2020, many of the services have been available for quite some time. Energy treatments like reiki, sound healing, and guided meditations are a few. These are beneficial for emotional and mental peace. Mindful movement is available at many properties in smaller group settings or in private sessions. Per usual, confirm ahead of time as things are shifting with ever-changing regulations.
In addition, technology innovation has benefited the wellness space. The infrared sauna provides the benefits of a traditional sauna without heating the air around. Instead, it penetrates the body directly helping to ease sore muscles and joint pain. This treatment supports sleep, relaxation, detoxification, circulation, and weight loss. Specifically ask if there are individual infrared sauna treatments. During this experience at The Retreat Costa Rica, the therapist places cool washcloths over the guest's eyes and under their neck every five minutes or so while the machine covers the rest of the body.
Equinox Hotel New York features the Quantum Harmonics Brain & Body Boost. This Wave Table provides three hours of restful sleep in just 30 minutes. Carillon Miami has invested in an entire touchless technology menu for their spa. The Rasha is a sound treatment harmonizing both sides of the brain through vibration. The benefits include stress reduction, chakra balancing, and emotional trauma release.
These are just a few of the options available for you and your clients. Don't forget that your self-care is important, too. In a time where we all need support, the wellness travel industry has solutions.
Contributor:
Jackie Roby is Chief Excellence Officer at Inspired Journey Consulting, a Boston-based business dedicated to wellness, healing, and transformational tourism. She is a sales strategist & social media amplifier for wellness travel businesses. Jackie is a Diversity Equity Inclusion advocate with over 19 years of experience in travel and hospitality sales. IJC's vision is to create a world where marginalized people feel empowered to be their authentic selves, where traveling is a tool for inclusion, to enhance the cultural wellness in the travel industry, and grow emotional intelligence, healing, & self-care for a kinder humanity.
Find out more about Jackie Roby here: https://inspiredjourneyconsulting.com/