United Airlines Will Require Passengers to Complete Health Assessment Before Flights
by Daine Taylor /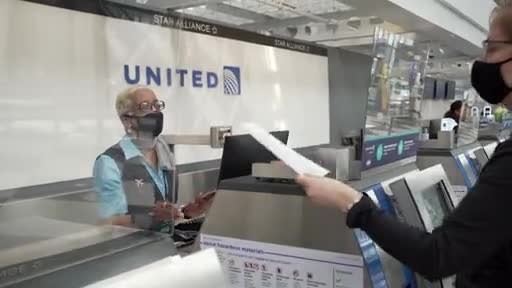 As airlines across the country prepare to welcome passengers for the summer travel season, United Airlines has taken the next big step in travel safety, becoming the first major U.S. airline requiring passengers to complete a health self-assessment during their check-in process to ensure they aren't traveling while exhibiting COVID-19 symptoms.
The health questionnaire was developed under the guidance of the CDC, WHO, and the Cleveland Clinic, and asks passengers a series of questions to determine if they are healthy enough to fly. Travelers must complete the assessment during the digital check-in process on the United mobile app, United.com, on a United kiosk, or by reviewing and verbally confirming when checking-in with an agent at the airport to receive a boarding pass.
The checklist asks passengers to wear a face covering while traveling, confirm they have not been diagnosed with COVID-19 in the last 21 days and have not experienced any symptoms in the past 14 days, and that they haven't had close contact with someone who's tested positive in the last 14 days.
Travelers that are not able to confirm these requirements and choose not to travel, will be able to reschedule their flight.
"The health and safety of our customers and employees is our highest priority, and we have been working closely with trusted medical experts and partners to institute new practices and procedures to further protect those who work and travel with us," said Pat Baylis, United's Corporate Medical Director. "United's 'Ready-to-Fly' wellness checklist sets clear guidelines on health requirements for our customers and helps minimize the risk of exposure during the travel experience."