Travel During the COVID-19 Pandemic: Dealing with the 'New Normal'
by Jessica Montevago /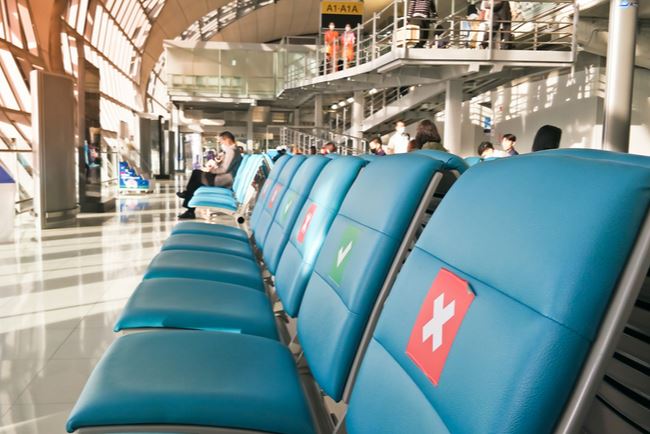 Questions and concerns surrounding travel during the coronavirus pandemic have run the gamut from 'Is it safe?' to 'How can people minimize their risk?' While it's clear people still want to travel after being on lockdown, many want to do so in a safe way.
And that's good news for the travel industry, which has been hit the hardest by COVID-19. Travel related job losses have passed 8 million, and 51% of workers in the industry are unemployed, said Tori Emerson Barnes, executive vice president of public affairs and policy at U.S. Travel Association, during a media briefing Tuesday held with the Infectious Diseases Society of America.
Emerson stressed the importance of reopening the economy in a safe and responsible way by wearing masks and promoting other health practices, such as limiting crowds, contactless payments, and health screenings of employees and guests.
The U.S. Travel Association has collaborated with health leaders to establish consistent practices across the country, aligning with the Centers for Diseases Control (CDC) guidance.
Mask and social distancing requirements
The phased, layered approach focuses on barriers to encourage social distancing, and wearing a mask is "critical." There's also an emphasis social responsibility in order to get the public to comply.
Another critical element is comprehensive testing, Emerson said. The U.S. Travel Association is lobbying for the Test Act, which will modernize COVID testing measures, to be included in the next round of legislation. It's also advocating for more widespread contact tracing.
"The best way to get people moving again is for them to wear masks. We're going to continue to push that although we realize it has become political, but we are encouraging people to follow CDC guidelines," she said. "Recovery is contingent on businesses and travelers adhering to these policies."
Dr. Trish Perl, chief of the infectious diseases division at UT Southwestern Medical Center, said this provides the opportunity to "put in place a new normal," much like post-9/11 saw new security efforts we still have to this day.
Dr. Perl stressed mask wearing, screening, disinfection, and physical distance as key measures in order to keep travelers as safe as possible. Washing your hands or using hand sanitizer can reduce risk by 50%, while using a mask can reduce risk by 70%, she said.
Masks will also help against influenza and will help protect against a lot of other things, she said, and will overall be beneficial to public health.
"If we choose operators that are putting this kind of safety practice forward, this is how it will become more expected."
Precautions for those who are traveling
For those who do decide to travel, Dr. Perl said it's important to make the best choices possible: don't travel if you're sick, drive instead of public transportation, and choose outdoor destinations.
"The risk associated with camping is extremely low, use common sense and think about avoiding crowds," she recommended. "If you decide to [travel] there are ways it can be done to make it safer."
When there is crowding, "the risk is going to go up significantly," Dr. Perle said, for places like Walt Disney World, she said "you may not want to choose to do things where you are going to an area where there is crowding."
If you are going to fly, take wipes to clean down surfaces, wear a mask and use hand hygiene – either washing hands with soap and water or using a sanitizer. She added that there has been data to support keeping that middle seat open will help limit spread.
"Ideally, yes we don't want people to put themselves and others at risk, but we have to balance the realities of how do we do things safely," Dr. Perle said, adding that she feels more comfortable with travel now than she did two or three months ago because of "how effective masks can be."
"To me the biggest challenge is to get a very independent country to say this is non-negotiable. If we want to move forward and open up, masks wearing is not negotiable." She pointed to wearing seatbelts and banning indoor smoking as major public health changes that have taken place, all starting at a grassroots level.