Travel Advisors Have a Critical Role in the Creation of Well-Being Travel Experiences
by László Puczkó /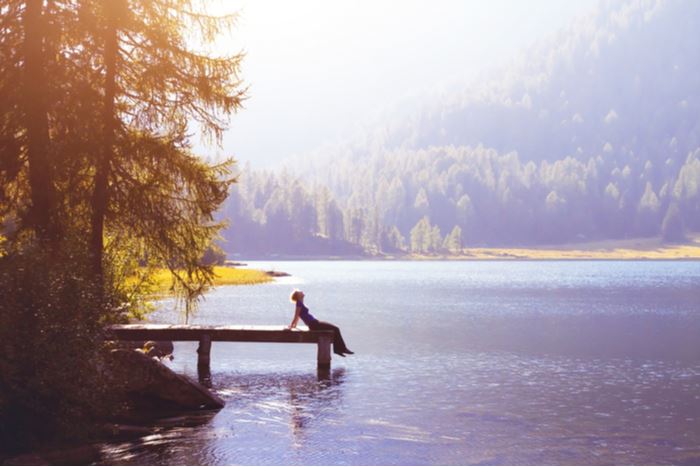 The well-being of travelers has never been more important than it is today.
The worldwide COVID19 pandemic has certainly changed the awareness, as well as the understanding, of well-being travel. What before was mainly an academic discussion point has suddenly become one of the major focus areas for governments, for the travel industry, and for travellers.
It is widely now recognized that travelling is an activity that can contribute to the creation or the improvement of well-being by supporting, facilitating, and initiating the enhancement of mental and emotional health, work-life balance, self-realization, and the ability to connect with oneself and others.
But the 'how-to' may not be an easy question to answer. Both the travel and the hospitality industries are now given the opportunity to revisit how they create and deliver guest experiences. They can reconsider how taking a higher level of responsibility for implementing how sustainability can and should be merged with the well-being phenomenon.
On one hand, travel advisors can take a critical role in the creation of well-being improving experiences. On the other hand, advisors can also contribute to increasing the sense and act of responsibility both for travelers and also for the industry.
It may sound too academic or pedantic, but probably the most critical role is their contribution of expectation management. When customers are searching for a vacation they tend to base the opinions and expectations on a mixture of facts and assumptions. In the wellness and hospitality worlds, significant development and changes have taken place in the last couple of years. That has resulted in the proliferation of service providers and related terminologies. Most travelers, however, may not have been keeping up with these changes. They probably know what a "spa" may be and what it may offer. They, however, could find it challenging to recognize the difference between a spa hotel and a hotel spa.
Not every advisor comes across every type of wellness hospitality provider. Still, being aware of the large number of options can allow advisors to offer a more attractive portfolio to prospective clients. At the same time, such product base can support a more competitive and compelling business proposition as well. The industry has passed the "hotel-plus-spa" product, where spa tends to mean a high-end establishment offering facial treatments and massages.
A wider product portfolio can provide advisors with the confidence that even if clients cannot articulate every aspect of their expectations properly, advisors could still offer a relevant alternative.
Do not forget, guests may not look for or want a spa. But they may need one!
Look at the wide range of service and property alternatives! You do not need to think of foreign countries anymore to name a destination. The USA and Canada both has a growing number of options in each category.
The other aspect of expectation management is the actual role of the traveler in the creation of the experience. The awareness of their very own responsibility can be increased in several ways.
Right after the global pandemic the awareness of and the interest in healthier alternatives is expected to change. We all can give great advises how travelers should behave and what activities they should pursue. Still, these ideas are way easier said than done. Responsible travel often comes together with certain degree of sacrifice. Travelers may need to give up certain activities, should avoid visiting certain places, and should choose less attractive or comfortable options than they have anticipated. Such dedication and behaviour shift may not happen overnight. Introducing small steps, however, can be possible.
One of the way achieving this intended behaviour change is the introduction of a so called Code of Conduct (CoC). A code of conduct enlists activities, actions and considerations a business or a person considers important. The preparation of a CoC is voluntary and so is the application of the recommendations. Still, based on historic evidence and experiences significant number of travelers tend to consider to confirm and they apply some of the recommendations.
Most travelers may or would not want to consider themselves as eco-minded, sustainability-oriented or green travelers. That said, they still could engage in a more considerate, responsible or aware travel behaviour. This is not only a communication challenge.
Imagine to start the conversation by a pop-up screen on your website, or by handing over a card with a couple of recommendations (and not rules!). One example can be:
"Everyone has the right to rest, leisure and travel, which can contribute to lasting peace and mutual understanding. Thus this right means also responsibilities."
The recommendations can suggest considerations for before the trip. For example:
"Pack carefully and think back to your previous trips - you can leave at least every third item at home, you have never used all you have taken with you"
For during the trip, the recommendations can suggest contributing to the local economy, respecting the local community, and protecting the local environment:
"Cultivate the habit of listening and observing, rather than merely hearing and seeing" or "Let nature's sounds prevail, keep loud voices and sounds to a minimum"
Do these recommendations sound too far-fetched or idealistic? Yes, probably. But not to a growing percentage of travelers. Try to create some recommendations of your own. You can adapt them to your clients. It can actually make a change.